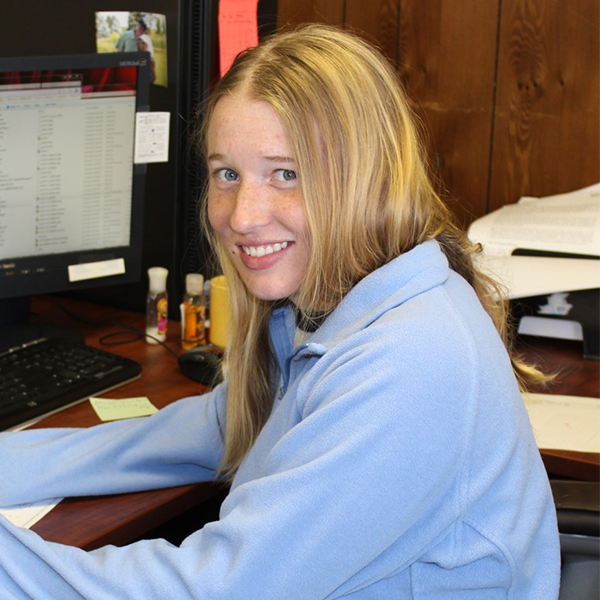 Engineering and Geological Technician
BS Geological Engineering, Colorado School of Mines

PROFESSIONAL QUALIFICATIONS:
Mrs. Phillips's responsibilities have included assistance with CAD drawings, geological interpretations and modeling, and technical report writing and editing.
Representative AML Projects include:
AML 16G – Day Loma: Assisted in the preparation of construction cross sections showing cut and fill as well as material classification, and other project drawings.
AML 16N – D9 Project: Assisted in the preparation of final closeout report including graphic display and countering of final surface gamma levels.
AML 17H – Statewide Coal: Assisted in preparation of as-built maps and close-out reporting.
Representative BRS experience in uranium mineral resource projects include:
Sheep Mountain Project, Fremont County, Wyoming
Coronel Oveido Project, Paraguay, SA
Juniper Ridge Project, Carbon County, Wyoming
Crownpoint Project, New Mexico
Virginia Uranium
Gas Hills Project, Fremont County, Wyoming
Mestenña Uranium, Brooks and Jim Hogg Counties, Texas
Arkose and Nichols Ranch Projects, Campbell and Johnson Counties, Wyoming
Mrs. Phillips assisted in data entry, geophysical log interpretation, and geologic modeling on these projects. In addition, for the Sheep Mountain Project Mrs. Phillips has assisted with baseline data collection with respect to air, water, climatology, and radiological background conditions.
CERTIFICATIONS AND REGISTRATIONS: