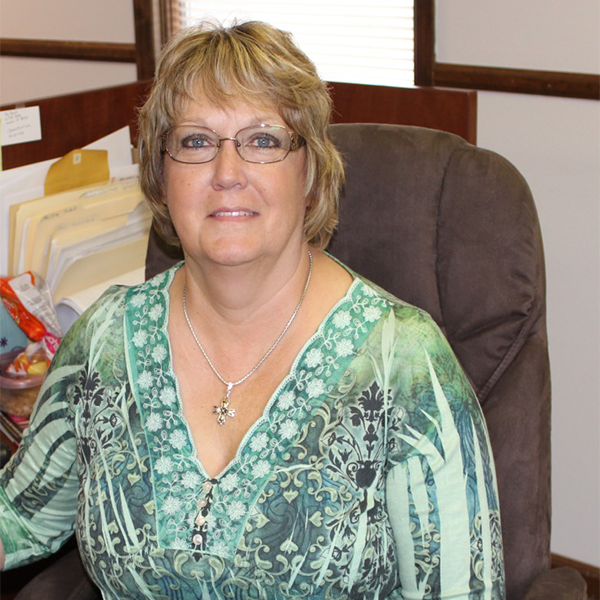 Carrie Gavin is the Wyoming Office Manager for BRS, Inc. Mrs. Gavin has been a member of our team since 2001. Mrs. Gavin has 12 years of secretarial experience as well as 10 years experience in banking and 2 years as an assistant librarian.
Mrs. Gavin prepares documents and reports for distribution to clients, handles incoming and outgoing materials, and organizes and stores paperwork, documents and computer-based information. Mrs. Gavin has been involved in environmental data collection and monitoring work for uranium mine permitting including water sampling, air monitor sampling, and radon and gamma monitoring. She has also maintained the records for this field work.
She performs daily secretarial tasks such as answering calls and passing messages on to members of the team, as well as communicating with clients. She arranges and confirms appointments and meetings, as well as travel arrangements, and organizes events. She orders and maintains all office supplies and materials.
Carrie is married to our surveyor, Gary Gavin and in their spare time they enjoy hunting, fishing, camping, rendezvousing and spending time with their children, grandchildren and great grandchildren. They both are members of the Wyoming State Muzzle Loaders, Wind River Muzzle Loaders, and 1838 Rendezvous Association.